Avalon Oktoberfest
September 30, 2022 03:00 PM until September 30, 2022 08:00 PM
Slide 1 of 7
Slide 2 of 7
Slide 3 of 7
Slide 4 of 7
Slide 5 of 7
Slide 6 of 7
Slide 7 of 7
It's time to hoist your steins and break out the lederhosen (or just your flip flops) for Avalon Oktoberfest at ICONA resort! Join us on Friday, September 30th 2022 at the Sandbar Village at ICONA Avalon as we revel in live entertainment, drinks, food, and dancing right on the sand.
Plus, when you buy a ticket, you'll get a FREE beer included & early bird tickets will also recieve a sand-safe 1/2 L acrylic Stein!
We're getting the party started at 3:00pm...so get here on time and be ready for the launch of Avalon Brew Pub's exciting New Fall Beer Selection! Need a bite to go along with your beer? Gobble up German favorites like giant pretzels & bratwurst while you sip on some quality brews. The full bar menu will also be available for those who prefer cocktails or seltzers.
This event is also family-friendly so no need to hire a sitter! The kiddos will stay entertained with fun live music, games like Corn-Hole, Jenga, & a kid's craft activity.
Live Music by local favorite, Sean Loosh, from 3-8 pm. Set breaks will be filled with house music so you'll never miss a beat!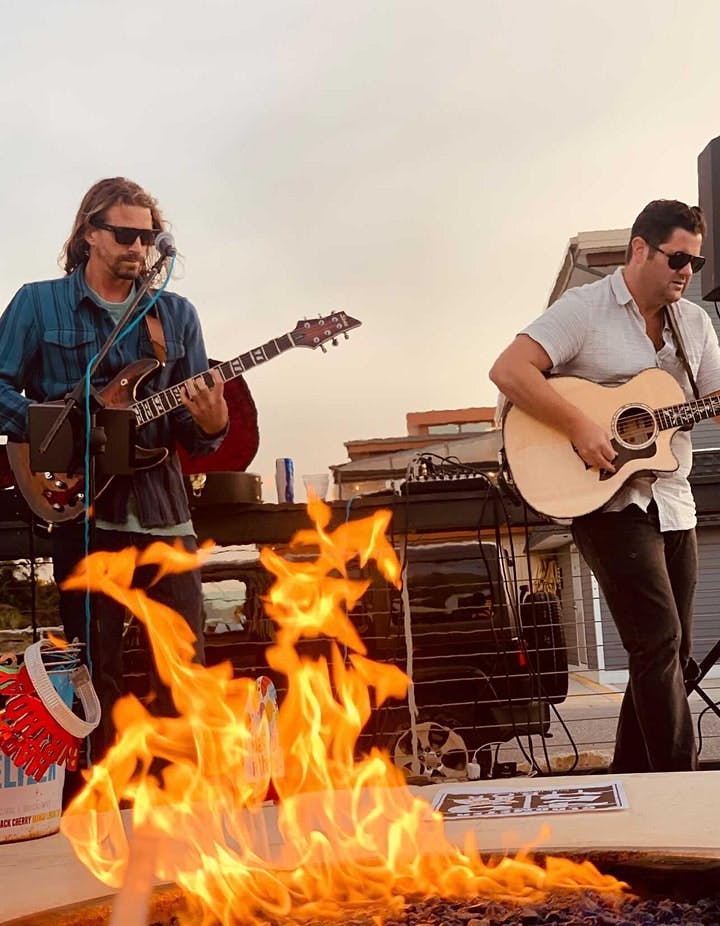 Invite your friends and don't be afraid to bring the family, cause we're bringing Oktoberfest to the Jersey Shore for everyone to enjoy!
We have Private Firepits and Cabanas available for rent. Enjoy your space for the full 5 hours of the event for just $250. The space rental includes Early Bird admission for up to 6 adult, 21+, guests to the Oktoberfest event (including their 1st beer & a stein)! Additional under 21 guests are permitted to join per space guidelines and if additional 21+ guests would like to join & receive the inclusions they may purchase an Oktoberfest ticket separately. If you'd like more information about making a private firepit or cabana reservation please click here or email CPeel@ICONA.com
The community fire pit, closest to the stage, will be available to Oktoberfest Guests on a first-come, first-serve basis.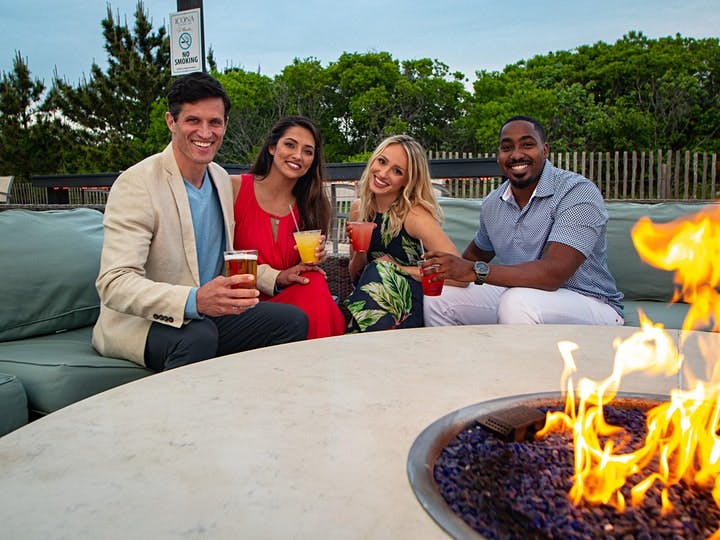 NOTE: Tickets are needed to enter the Sandbar during the event; however, ICONA Avalon guests staying at the property 9/30 are free to enter with their ICONA wristbands. If ICONA guests wish to receive the Stein & beer ticket, they may opt to purchase an Oktoberfest ticket or rent a Cabana or Firepit.
*Must be 21 years of age or older for beer included in ticket.
There will be marketing videos & photos taken at this event. By attending you agree that you may appear in future Sandbar Village / ICONA social media posts, on the website, etc. Please speak to us about any questions or concerns.
Get Your Tickets!